Whether you're looking for Mechanical Engineering Design or Fabrication service, you've come to the right place!
Fentech Ltd is a growing engineering business based in Spalding, Lincolnshire. We offer mechanical engineering services to assist in the design of mechanical equipment and components which meet British standards.
Our flexible approach allows you to decide which part of the project you would like us to get involved in. Whether you require a professional engineering drawing or simply want a product made, we can do it for you.
Our designers are qualified engineers with years of experience working on a range of mechanical engineering projects across various sectors including agriculture, automotive and industry. We provide our clients with the full project cycle support from discussing feasibility of an idea or concept, through providing a professional design and build to the final product support.
We use professional tools such as Solidworks CAD Design software (including pipe routing, electrical routing, photorealistic rendering and the FEA stress package to name a few). We manufacture in our workshops with state of the art equipment including a CNC laser cutter (capable of cutting up to 25mm mild steel), a CNC press brake (capable of pressing up to 15mm mild steel plate) and various welding equipment.
We are able to paint in house and have good connections to local firms for machined components, blasting and painting services.
Fentech will fully build and assemble to the customer requirement and are happy to integrate external components if required.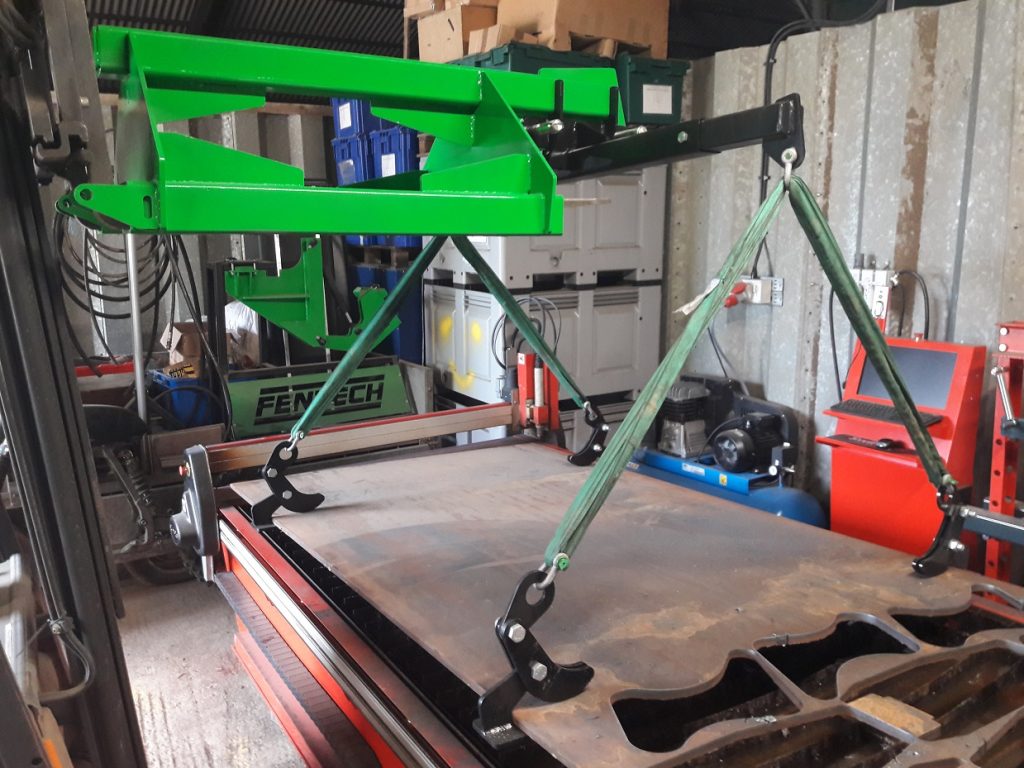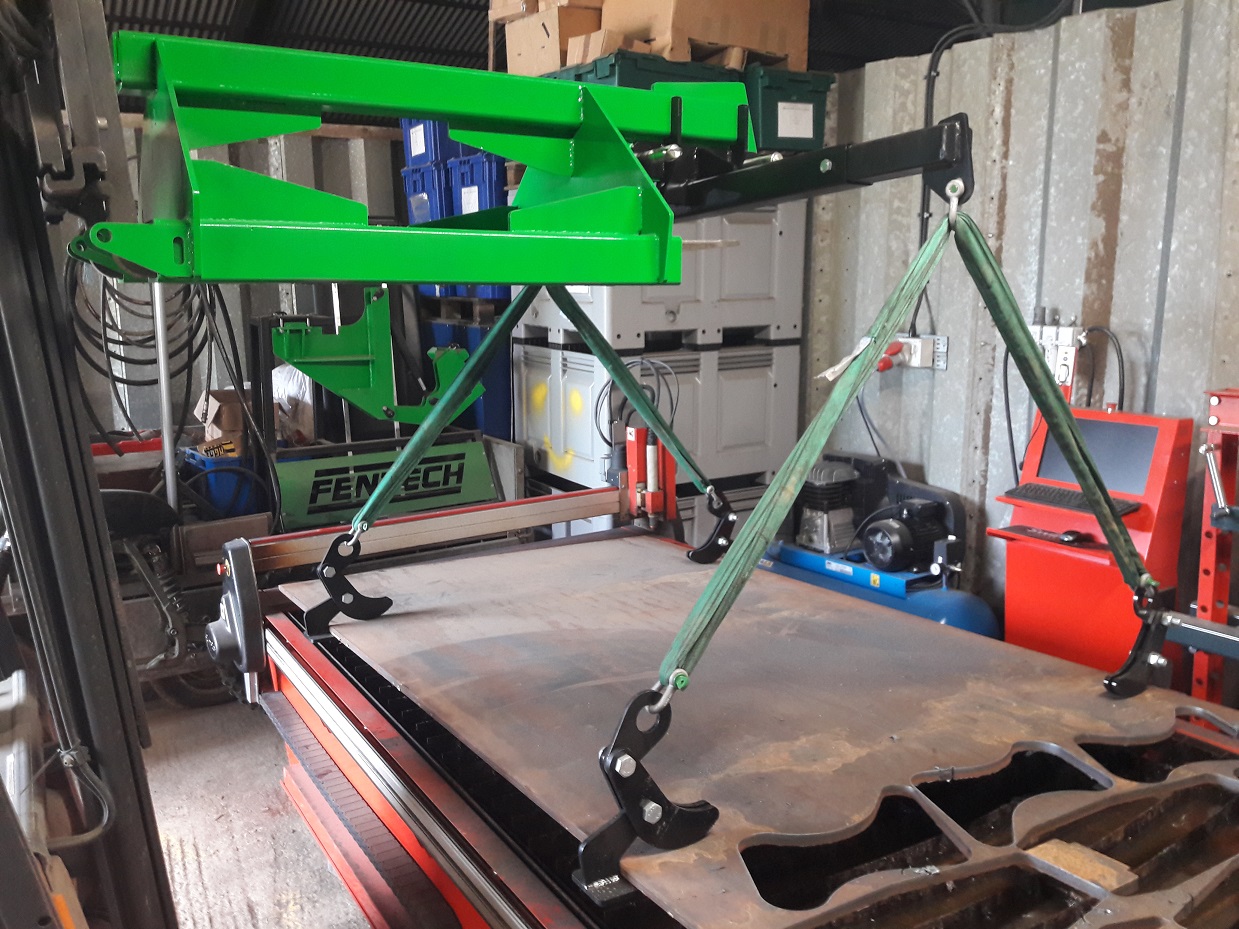 In House Testing
Testing the new lifting system out for moving heavy plate on and off the plasma table without damage to the plate. These cam lock lifting hooks work a treat, the heavier the plate the harder they grip – and all manufactured in house with our workshop kit!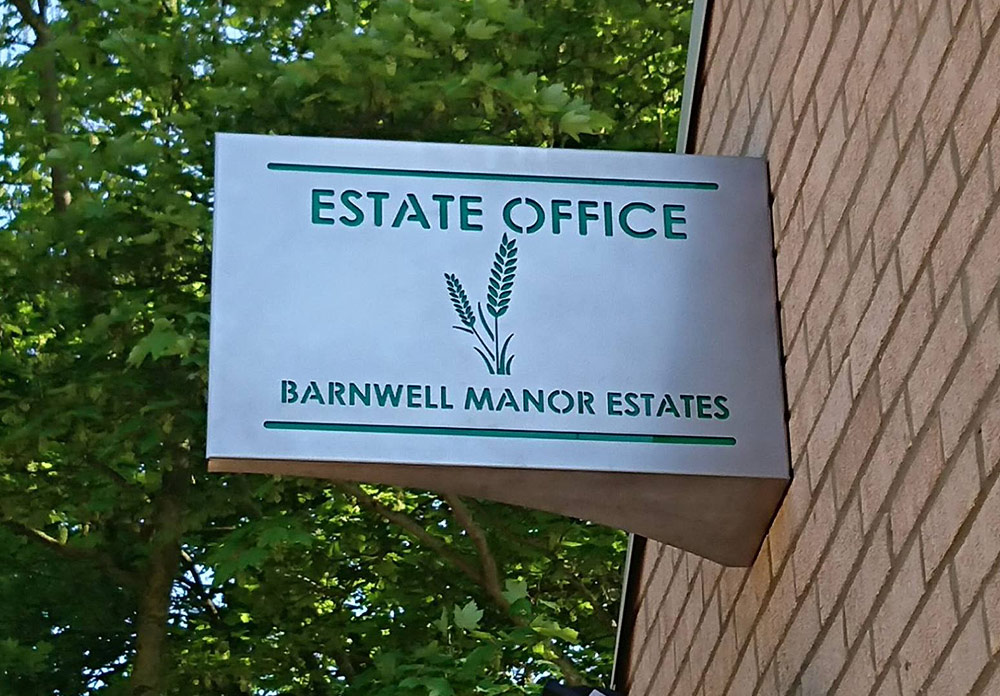 Sign making service now available
Stainless steel signs make a great alternative to a printed sign. They look great and will last for years to come with no maintenance required. Fentech offer a complete customised sign service. We can incorporate company logos and branding to create a unique sign...
Bank House Farm,
The Delph,
Spalding,
Lincolnshire PE11 3JH
Problem retrieving data from Twitter