We are looking for a fabricator to join our friendly team.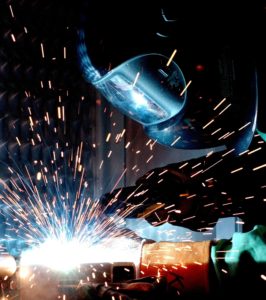 Your role:
Fabrication and building bespoke agricultural cultivation equipment, manufacture, welding large frames as well as smaller components from engineer's drawings.
Setting up to operate fabricating machines including press brake
Following Engineering / Fabrication drawings
Quality checking and carrying out work in line with industry standards.
We are looking for someone who is self-motivated with ability to multi-task. Comfortable working with large steel sheet and frame work.
The candidate should be able to work independently and figure out the best way to set up for a job.
Required:
MIG Welding/ Fabricating experience
Ability to read and interpret engineering drawings
Working with heavy fabrications, 6-20mm mild and stainless steel including wear plate materials
Excellent attention to detail
Confident with use of hand tools and operating machinery
Desirable:
Experience of agricultural industry
TiG welding experience
Fitting
Use of jigs
Experience operating CNC laser / or presses
Pay expected: £12-13 per hour dependent on experience
Hours of work: Monday to Friday, 8:30 – 17:00
Overtime: Paid at time and a half and expected in busy periods
To apply please send your CV to info@fentech.co